SP River Cleanup Event with Living Lands & Waters
On October 26, Suppliers Partnership for the Environment (SP) hosted a workshop and river cleanup event along the Ohio River in Cincinnati in collaboration with Living Lands & Waters.
Headquartered in East Moline, Illinois, Living Lands & Waters is a 501 (c)(3) environmental organization that was established by Chad Pregracke in 1998. Since the organization was founded, Living Lands & Waters has grown to be the only "industrial strength" river cleanup organization like it in the world. Spending up to nine months a year living and traveling on the barge, the Living Lands & Waters crew hosts river cleanups, watershed conservation initiatives, workshops, tree plantings and other key conservation efforts.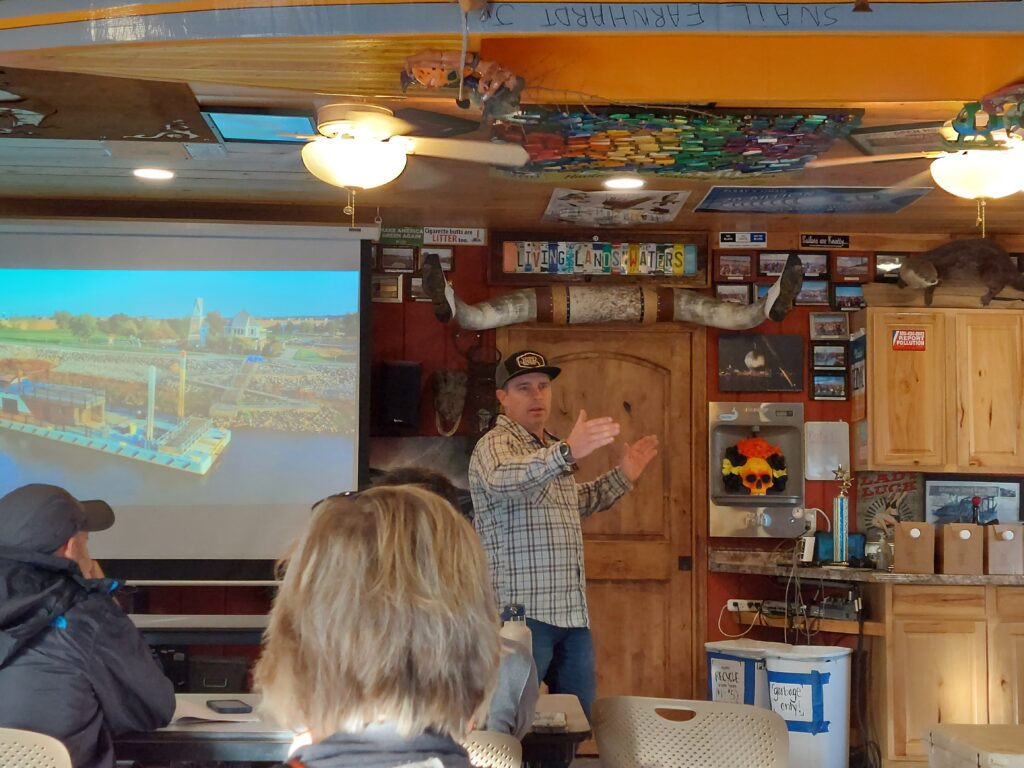 The event included a small group workshop focused around waste minimization initiatives and opportunities, including a presentation from Magna International on the company's work in promoting design for recyclability together with the efforts of SP's sustainable packaging work group. The presentation included a discussion of ongoing work to develop recycled-content returnable plastic pallets for use in the automotive industry incorporating recycled materials recovered from US rivers.
Following the morning workshop, a team of SP member volunteers joined in a hands-on river cleanup activity with the Living Lands & Waters crew along the Ohio River. Participating volunteers included representatives from AGC Automotive Americas, Car-Part.com, CSX, Covanta, Envita Solutions, Green Current Solutions, GWT Insight, Honda, Magna International, Membrane Specialists, Michelin North America, RecycleMax, Rumford Industrial Group, Tetra Tech, Toyota Motor North America, Toyota Tsusho America, and SP.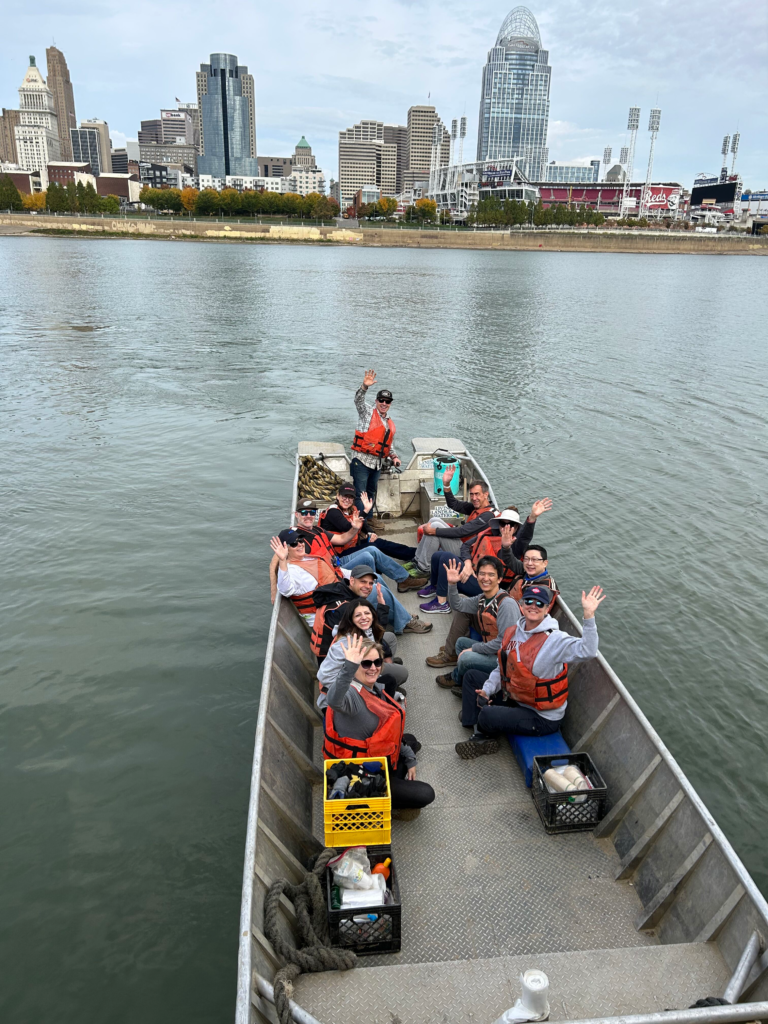 Working together with the Living Lands & Waters team, the member volunteers removed 4163 pounds of trash from the Ohio River, including noteworthy items such as:
39 tires
10 semi tires
12 feet of heavy barge line
a 55 gallon steel drum
a shopping cart
a box spring
63 bags of assorted materials
A special thank you to all of our member volunteers and to the entire Living Lands & Waters organization for their efforts. To learn more about Living Lands & Waters mission and opportunities to participate in a future cleanup event, please visit: www.livinglandsandwaters.org