SP Pollinator Project Challenge (2021)
Pollinator Week, an annual event in support of pollinator health, is scheduled for June 21-27 this year. It's a time to celebrate pollinators and spread the word about what we can do to protect them.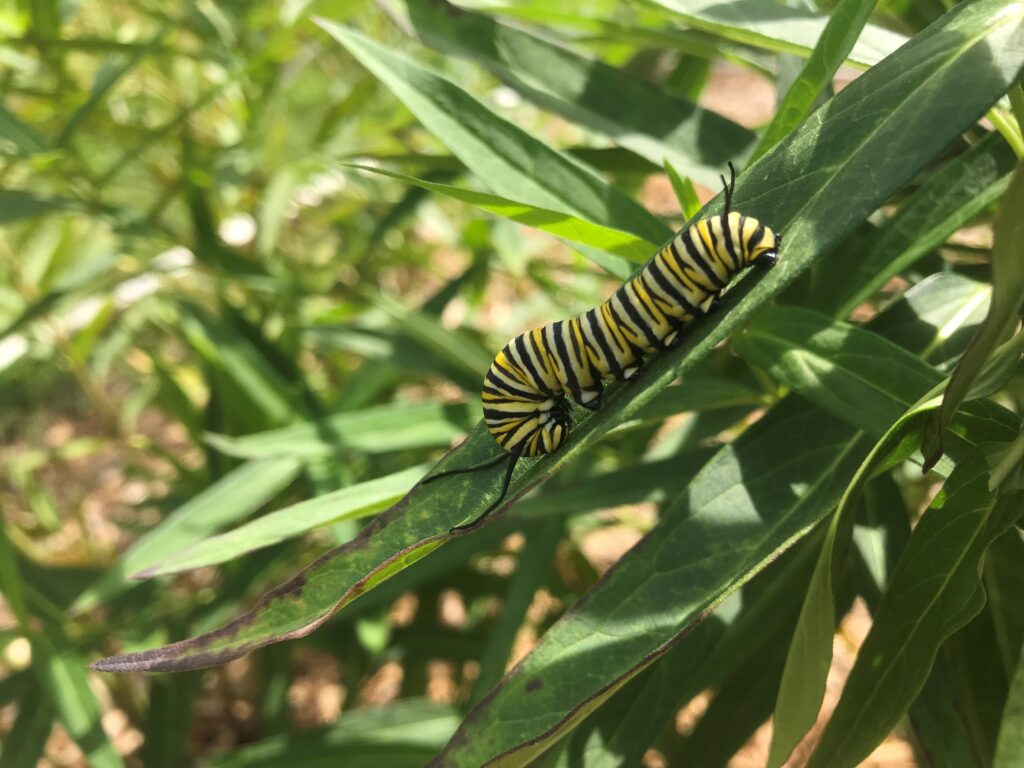 The Suppliers Partnership for the Environment's (SP) Biodiversity Work Group has established a vision to demonstrate leadership as an industry by working together to create a connected corridor of wildlife habitat across our operations, and within the communities in which we operate, to create meaningful new habitat for migratory species of concern in North America such as the Monarch butterfly.
In support of this vision, an SP Pollinator Project Challenge was launched to provide a platform to educate, engage and recognize the actions of groups across the automotive value chain in implementing pollinator conservation projects that are individually meaningful, yet have the potential to be collectively groundbreaking.
Companies participating in this Challenge make a commitment to implement or expand a pollinator project at one, or more, of their sites within a 12-month period. We understand that not every project will be successful, but we ask that participants commit to try it and provide information back to SP on the outcomes of their pollinator project efforts.
Since the Challenge's launch, a variety of large and small automotive companies have taken this challenge on, including companies such as DENSO, ES Group, ERA Environmental Management Solutions, FIC America Corp, Ford Motor Company, GHD, General Motors, Heritage Interactive Services, Honda of America Manufacturing, Lear Corp, Mobile Fluid Recovery, MPS Group, Robert Bosch LLC, Stellantis, Sustainable Materials Solutions LLC, Tetra Tech, Toyota Motor North America, Waste Management and others.
If your company has not yet done so, we would encourage you to consider joining fellow industry leaders in signing on to SP's Pollinator Challenge and committing to work to implement/expand a pollinator project at one or more of your sites. 
If you have already implemented a pollinator project, we would encourage you to make plans to share your story with others in celebration of Pollinator Week using the hash tag #PollinatorWeek, while continuing to seek new opportunities to build on your successes.
---
How to Get Started
Join the SP Pollinator Challenge. We invite companies in the automotive value chain to consider signing on to the SP Pollinator Challenge and volunteering to work to implement/expand a pollinator project at one or more of your sites within the next 12-months. We understand that not every project will be successful, but ask that you commit to try it and report back on your results.
Use the SP / WHC Pollinator Toolkit. SP worked with the Wildlife Habitat Council (WHC) to develop a practical step-by-step guide to improving and protecting biodiversity through the creation of locally appropriate pollinator habitat. This toolkit provides practical information to support pollinator communities with a garden or a grassland habitat enhancement activity suitable to many automotive sites.
Report on Your Pollinator Project. Already implemented a pollinator project at one of your sites? Use our simple web-form to report new / updated pollinator project results for a single site. Or, download an Excel template for use in reporting on projects across multiple sites.
Please check out our website for additional information and resources on protecting pollinators: https://www.supplierspartnership.org/pollinator-project-challenge/