SP Q2 2021 Membership Meeting – Part 1
The Suppliers Partnership for the Environment (SP) Q2 Membership Meeting was held as a virtual event over April 27-29, 2021. SP's quarterly membership meetings are designed to provide a forum for global automotive manufacturers, their large and small suppliers, and other partners from around the world to work together toward a shared vision of an automotive industry with positive environmental impact.
The Q2 meeting began on April 27 with meetings on SP's EHS Forum and Technology & Innovation working groups.
SP EHS Forum: Measuring & Managing Scope 3 Emissions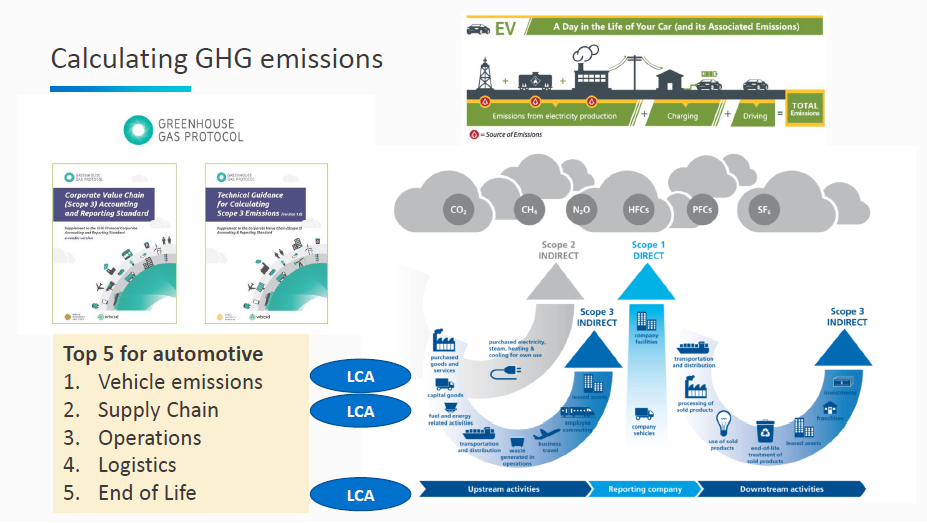 SP's EHS Forum provides a forum to facilitate deeper discussions and connections among SP members related to current and emerging environment, health and safety issues impacting the industry, as identified by SP members.
Building on a series of recent SP quarterly meeting and EHS Forum discussions on carbon reduction, this session focused on measuring and managing scope 3 emissions with SP member speakers from General Motors and Honda.
Al Hildreth (General Motors) provided attendees with a detailed review of best practices for calculating Scope 3 emissions across categories most relevant to automotive, along with programs and partnerships to support suppliers in reducing emissions within their operations and supply chains.
Alissa Yakali (Honda) then shared strategies and lessons learned in Honda North America's Scope 3 journey, moving from engagement and education with strategic suppliers, to wider supply chain data collection processes, to establishing comprehensive plans to support suppliers in achieving absolute GHG reductions. Alissa also spoke to OEMs working collaboratively through SP to provide guidance to suppliers on carbon reporting and reduction.
Following the presentations, attendees had the opportunity to participate in smaller-group breakout sessions to discuss the topic among their peers. Feedback shared through the Forum and breakouts will be used by SP to develop agendas for future Forum events and activities focused on carbon reduction through the supply chain.
---
Technology & Innovation
SP's Technology & Innovation Advisory Council is developing a structured process to assist companies of all sizes within the SP network to share innovative ideas and solutions that can address member companies' significant environmental sustainability challenges and needs.
In this meeting, Council co-leaders Vickie Lewis (VMX) and Bob Crawford (GWT Insight) reviewed details of the 2021 SP Awards program the Council designed to recognize and spread awareness of member's environmental successes. Applications for the 2021 program may be completed online before the July 31 deadline at: supplierspartnership.org/2021-sp-awards-program/
Participants also discussed environmental sustainability challenges and opportunities related to energy, water and waste in automotive operations and outlined next steps in prioritizing opportunities and designing innovation sourcing programs and cross-functional summits to bring together key stakeholders to address shared challenges.
---
The Q1 meeting continued on April 28 with a session highlighting case studies in sustainable materials innovation from SP member companies, along with a working session on EV battery recycling organized by SP's Responsible Battery Work Group.
Sustainable Materials Case Studies
In this session, SP member companies were invited to share case studies on sustainable materials programs and innovations they have implemented. The session was designed to highlight the range of ways in which SP's members are advancing action on sustainable materials management across the value chain.
John Bradburn (ERA Environmental), Laura Evans (Battery Solutions) and Ariel Broca (ERA Environmental) introduced a new collaborative project to upcycle outdated EV battery shipping containers into raised bed urban community container gardens to benefit a challenged community.
Next, Emmanuel Reymond (UGN) and Pierre Danierre (Autoneum) presented examples of sustainably-advantaged automotive components that their companies have developed to optimize sustainability performance across the life cycle while maintaining performance and quality.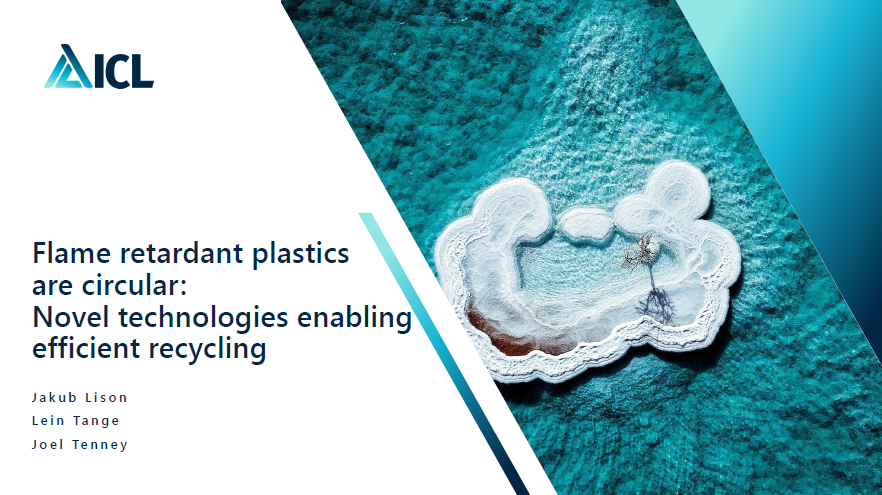 Jakub Lison (ICL) then shared information on emerging technologies enabling enhanced traceability, separation and recycling of end of life plastics with brominated flame retardants.
Finally, Rick Perez (Avangard Innovative) spoke to a model Avangard has developed to increase circularity of plastic packaging films and opportunities to increase use of post-consumer resins in plastics films used in automotive operations.
---
EV Battery Recycling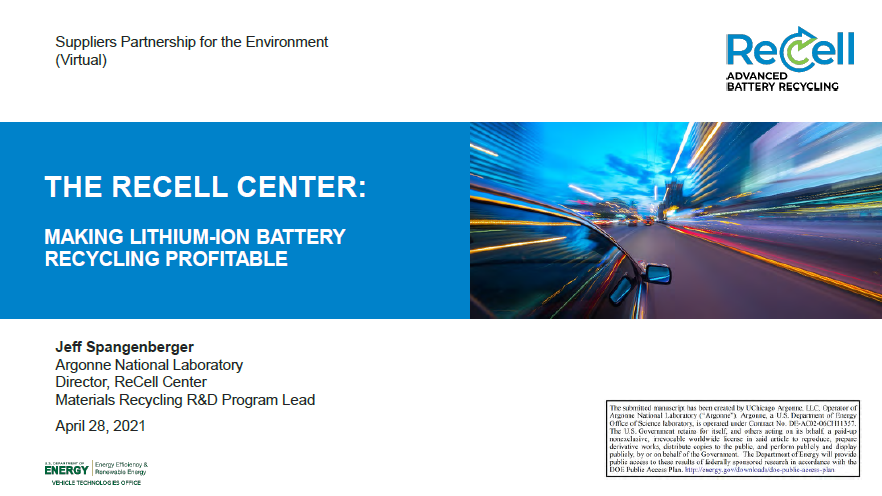 SP's Responsible Battery Work Group provides a forum for SP members from across the value chain to work together to advance responsible management of advanced batteries in electric vehicles, with a particular focus on end-of-life management of lithium-ion batteries. This meeting highlighted some of the ongoing initiatives and research being led by other organizations to support sustainable lifecycle management of advanced batteries.
Jeff Spangenberger (Argonne) shared information on the work of the ReCell Center, including its research on direct recycling of lithium-ion batteries and recent projects to demonstrate enhanced recovery and reprocessing of battery materials.
Mathy Stanislaus (Global Battery Alliance) then reviewed GBA's mission and guiding principles for battery lifecycle management, and shared updates on several recent GBA projects including its Battery Passport initiative.
Taylor Curtis (NREL) shared key findings of a recent NREL technical report on recycling and reuse of lithium-ion batteries and the policy and regulatory considerations that could impact a circular economy for lithium-ion battery energy storage materials.
Following the presentations, work group members discussed a framework mapping key issues and opportunities that the work group plans to focus on over the near-, medium- and long-term in support of its mission of advancing best practice in responsible lifecycle management of EV batteries. The work group continues to meet on a regular basis to promote communication and pre-competitive collaboration along the value chain in this area.
---
Stay tuned for part two, with more details on the remaining Q2 meeting sessions.
SP's next quarterly membership meeting is scheduled to be held as a virtual event on July 27-28, 2021. As always, SP members and collaborators are encouraged to reach out to learn more about how to get involved in SP work group activities and initiatives and to share your ideas to keep moving us toward our shared vision of an automotive industry with positive environmental impact.
Additional information on the Q2 meeting discussions, presentations and next steps is available to current SP member companies. Please contact us if you'd like to learn more about SP and opportunities to participate as a member.