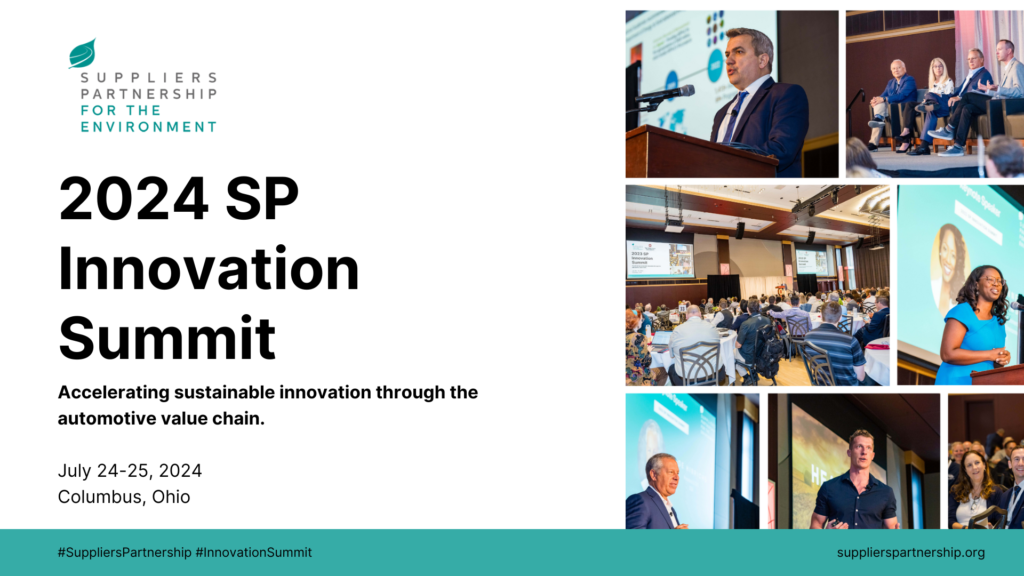 2024 SP Innovation Summit – Save the Date
The 2024 SP Innovation Summit will be held on July 24-25, 2024 in Columbus, Ohio.
The Suppliers Partnership for the Environment (SP) Innovation Summit is designed as an interactive event focused on building understanding of critical barriers impacting the sustainability of the automotive value chain and working towards practical solutions to accelerate innovation in support of industry sustainability priorities.
The 2024 Summit agenda will focus on new innovation and emerging trends related to automotive industry sustainability goals, within key areas such as carbon neutrality, circular and sustainable materials, EV battery lifecycle management and water stewardship.
Call for Proposals
SP is inviting proposals to help us support key aspects of the Summit agenda, including: facilitators / speakers for deep-dive workshops; executive-level speakers for plenary session panels; and, sustainability-focused innovation / technology pitch presentations.   Proposals due by January 31, 2024.
---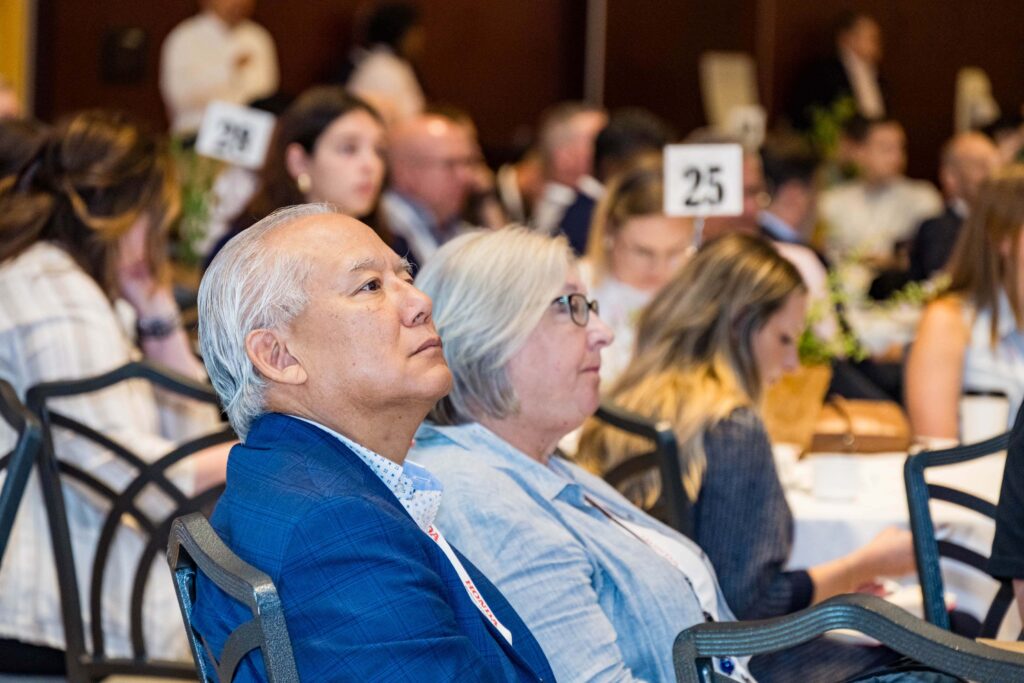 Sponsorship
Several high-profile sponsorship opportunities are currently available for 2024. Please contact us if you would like to learn more.
---
Registration to Open in 2024
Registration for the event will open in early 2024. Please stay tuned for more details on keynotes, breakout sessions, networking activities, and the exciting speakers that will be joining us to share their insights on sustainability and innovation.
---
To learn more about the 2023 SP Innovation Summit, click here.
SP also welcomes additional volunteers from our member companies to engage in the SP Technology & Innovation Council planning committee for this year's events. Please contact us to learn more about the SP Innovation Summit and how your company can get involved.